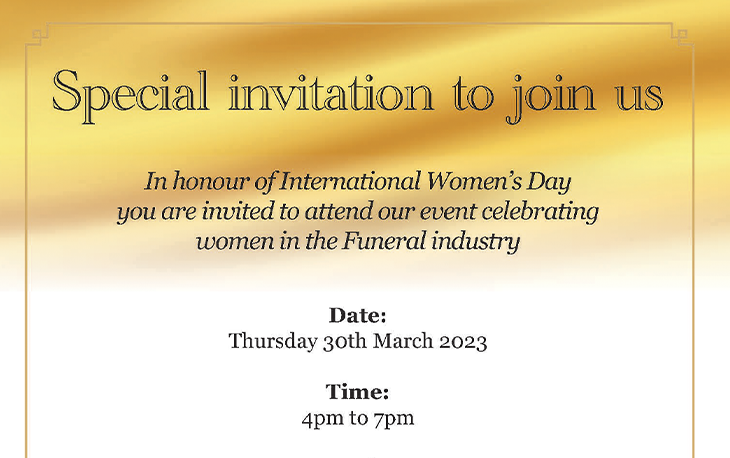 In honour of International Women's Day John Nodes Funeral Directors are inviting you to attend our event celebrating women in the Funeral industry.
You are welcome to join us at John Nodes Funeral Directors in Cricklewood between 4 – 7pm on the 30th March 2023.
There will be special guest of honour, a charity prize draw and light refreshments.
We would love for you to join us. Please email or call Samantha Wraight to confirm your attendance.
Email: Johnnodes.cricklewood@funeralpartners.co.uk
Tel: 0208 452 2430